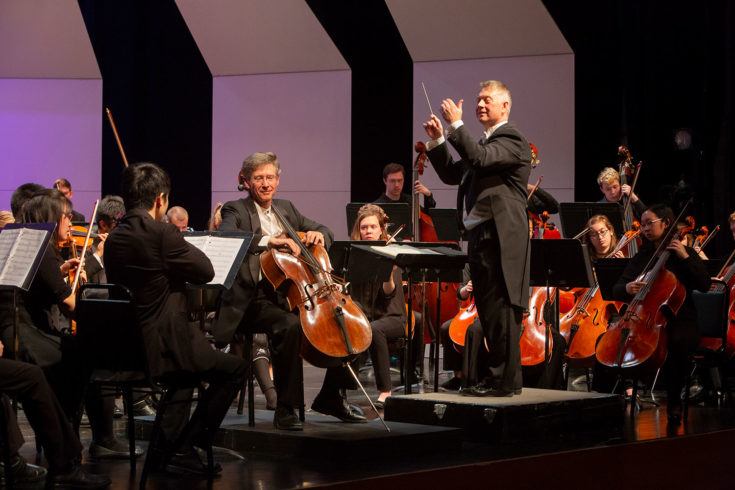 $7,550.00
raised this year
---
What began as a 16-member string ensemble in the Spring of 1989 has developed into four orchestras featuring student musicians from Chicago's northwest suburbs. 
The Schaumburg Youth Orchestra performs spring and winter concerts at the Schaumburg Prairie Center for the Arts, its rehearsal and performance base, and throughout the community. The advanced-level Schaumburg Youth Symphony Orchestra has toured overseas to perform in Japan, Germany, Austria, Italy, Hungary, the Czech Republic, Paris and London. The Symphony Orchestra also recorded three compact discs: The Birth of a Millennium, which was distributed to parents of infants born in area hospitals in the year 2000, the Songs of Good Cheer holiday CD, and a recording of American compositions entitled Prairie Music. In 2010, the program celebrated its 20th anniversary with a gala concert at Chicago's Symphony Center and returned there in 2014 for a 25th anniversary performance.
The program's long-term goal of a classical masterworks collaboration between the Schaumburg Youth Orchestra and Choral Program came to fruition in the fall of 2022 with the performance of Brahms' symphonic choral composition, Schicksalslied.   
The orchestras exist as an adjunct to school music programs — all orchestra members play in their school orchestra or band. 
The Schaumburg Youth Orchestra was awarded Youth Orchestra of the Year for 2001 and 2008 by the Illinois Council of Orchestras. In 2014, the ICO also named Symphony Orchestra Director Joseph Malmquist Youth Orchestra Conductor of the Year.