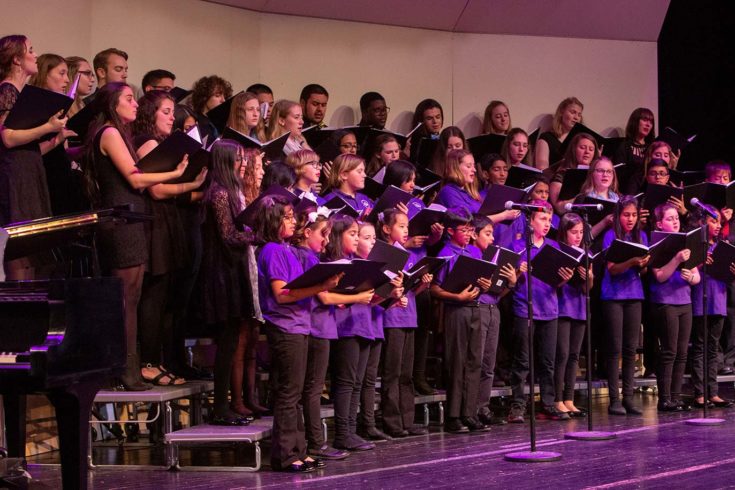 $1,975.00
raised this year
---
The Schaumburg Choral Program is a recreational and educational outlet for talented singers, open to students and adults. 
Members meet once weekly at the Prairie Center for the Arts to rehearse choral repertoire. The ensembles present concerts at the Prairie Center and for the community throughout the area. They have performed for the Chicago Bulls, Schaumburg Boomers, the Harlem Globetrotters, and at Chicago's Symphony Center for the Schaumburg Youth Orchestra's 25th Anniversary Gala Concert. 
 The SCP is comprised of four performing ensembles: 
 Prelude – Open to all students in grades 3 and up, this choir trains our youngest singers. Focus is on singing technique, beginning sight-singing skills, unison and beginning two-part singing, and developing a life-long joy and love of singing. 
 Cantabile – Open to students in grades 6 through high school that demonstrate strong vocal technique and independent beginning sight-singing skills. Students learn more challenging sight-singing skills, vocal technique, and perform unison, 2-part, and 3-part choral repertoire.
Schaumburg Choral Artists and SCA2 – Formed in 2022, the Schaumburg Choral Artists is a new vocal ensemble providing a unique choral opportunity for advanced adult singers in the Chicago northwest suburbs and outlying communities. SCA2, designed as an apprentice program for SCA and mentored by SCA members, is open to high school students developing their vocal skills.